My buddy Mike's Multi engine tractor page, sorry for the basic webpage . . .

This is his three engine puller in storage for the winter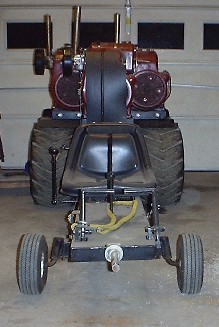 His new two engine tractor (with the option to add a third motor) under construction, NEW PICS ADDED If my new Stock Altered motor doesn't get finished before pullin' season this is the reason . . . I spent all Winter machining parts for him. I must say though he is My best friend and would've done the same for me!!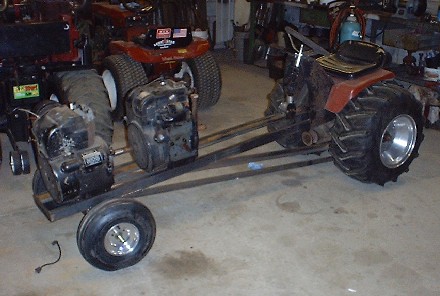 More pics to follow as we continue the construction . . .
Some on-track pics of the 3 engine multi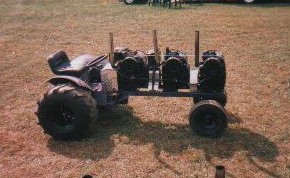 Dan's Multi 3, 16 Kohlers I think?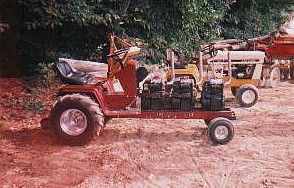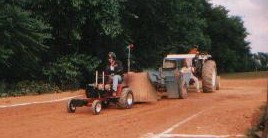 Walt's Multi 2 or 3 16's which ever he so desires
Back to my homepage